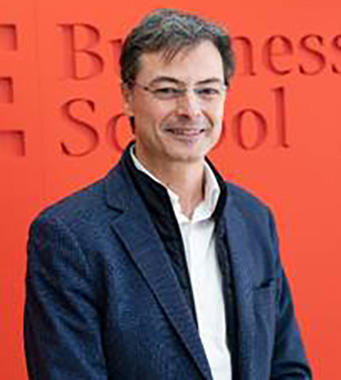 Welcome
Dear GlobCom Students around the World,
It is a great pleasure for all of us to begin the 20th year of GlobCom, our multicultural global Public Relations project. Students and lecturers will be collaborating in global virtual teams with 13 universities in 13 countries on four continents. There are not many other institutions in the world working so closely together for a couple of months to come up with common goals. We know from our experience of global organizations that the diversity and collaboration of cultures and expertise also in global internet teams can achieve great success.
The challenge
Working in these global online teams is not always an easy process. Cultures are diverse and there are many prejudices and misunderstandings to be overcome which can be frustrating. Even in Europe common words and terms may not have the same meaning. Furthermore, public relations is often understood and implemented differently in each country. Also, working virtually means we do not have the same understanding as face-to-face teams might have; therefore building team cooperation and carrying out regular communication is more challenging but even more vital.
GlobCom students collaborate in global virtual teams. Each team has the same client brief and develops a global proposal. This year nine international student teams will compete with each other just like international PR agencies pitching for one global client. Since 2003 GlobCom team members have had the unique opportunity to meet each other at a symposium after a couple of months of online collaboration.
We are currently in the process of registering all the participating students into their respective global teams. All students are welcome to start socialising with their fellow team members. Once the brief has been released, the teams can immediately start working on the GlobCom project under the close supervision of their respective lecturers.
How GlobCom began
Dr. Volker Stoltz, The Chairman of the GlobCom Institute and then lecturer at Erfurt University and former European CEO for the global PR firm Weber Shandwick, came to my Mercer's office in 2002 to start the first edition of GlobCom project. This project was the evolution of an old Dr. Stoltz's project. Previously, when the internet was still beginning, he initiated a co-operation within the European Weber Shandwick's offices. As the European CEO, he arranged a contest where they formed culturally diverse teams where were able to created so advanced communication concepts for the clients.
After 19 terms, more than 6000 alumni have enriched their cross-cultural experience through GlobCom. According to our surveys, once participating in GlobCom they have a much greater knowledge and understanding of international public relations as well as of people around the world. Nowadays, and thanks of our expertise and professional print of GlobCom, we are yearly endorsing the Cross Cultural Communication Conference and and many other masters and programs around the world.
Previously we have met in Erfurt (2003), Barcelona (2004 and 2011, 2021- Hybrid, 2022- Hybrid), Gorizia (2005), Palma de Mallorca (2006), Lisbon (2007), Abu Dhabi (2008, 2009, 2012 and 2016), Cheltenham (2010), Stellenbosch (2013), Boston (2014), Sarawak, Malaysia (2015), Bangalore (2017), Bangkok (2018) , Lisbon (2019), Vilnius (2020-on line). Many ongoing international friendships started at these times. The next GlobCom symposium will be held by Emerson College in Boston again in 4th-7th June 2023 to celebrate our 20th anniversary.
I wish you all not only much success, but – most importantly – lots of fun. Enjoy GlobCom 2023!
Best wishes,
Enric Ordeix

Global Communication Institute e.V.
President